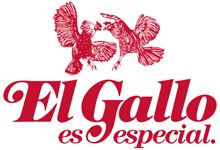 website and menu

The list of Mexican or Tex-Mex restaurants in Austin is incredibly long. 





So here's a suggestion to help you sort through it a little faster...  El Gallo on South Congress has been serving up their family recipes of great Mexican food for over 50 years.  This is one Austin restaurant where you definitely won't
feel like just another number.  You'll enjoy hot Mexican food, live Mariachi music, a personal touch of service that is certainly a sign of their longevity and experience in the restaurant business.
If you are visiting Austin, and like many others making a visit to our recently popular SOCO shopping...  El Gallo is just a couple of blocks south of Oltorf and the perfect meal break from the shopping.  Sure there are probably a dozen food trailers, but we recommend that you take the time to drop by this place.  If you're goal is to experience Austin this would be one of many needed stops.


One plate we would recommend is the El Gallo Dinner.  This is basically a sampler platter of Mexican food, including Guacamole Salad a Crispy Beef Taco, Tamale with Chile, Cheese Enchilada, Chile con Queso, Spanish Rice, and Refried Beans.  This is more than a generous serving of food, so make sure you brought your appetite.
We also love the fajitas.  Beef, Chicken or Shrimp...  Actually, get all three.  The shrimp fajitas are amazing,  (of course we are seafood people) but you can't go wrong with any of these choices.  By the way, we are also spicy food lovers and have to give props for a pico de gallo that actually has a little kick to it.
Whether you're a St. Edwards student taking classes right down the street or you live in Georgetown...  You should make the trip to El Gallo and give 'em a shot.  You won't regret it.


El Gallo
Mexican Restaurant
2910 South Congress Ave
Austin, TX 78704
(512) 444-2205

Hours:
Tue-Thu 11am-10pm;
Fri 11am-11pm;
Sat 8am-11pm;
Sun 8am-9:30pm