website and menu

There are still fond lingering memories of being a kid and having the family get together at ten or eleven o'clock at night and going someplace to just have dessert. We would try a little bit of the other desserts on the table. These were great opportunities for a little family bonding. Chez Zee is just the place for these sort of get togethers today, they have been for 20 years now.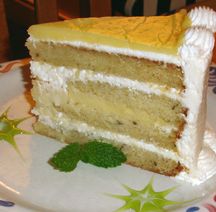 Owner Sharon Watkins set out to make a comfortable restaurant, where one would get full and plenty of hours of operation to accomodate her customers. She has certainly accomplished that. You can drop by Chez Zee for food or dessert until midnight on Friday and Saturday nights and when she says midnight, she means it. If you happen to stumble into this fun foodie destination at ten minutes till... they WILL seat you and gladly serve you.
Sharon's delightful desserts have become quite the popular thing in Austin as well. Many people come in just for them, while others order holiday pies and other baked goods to return home with, and present them as their own creations. And when you have three full time bakers working to make fresh, home-made looking treats like these it makes that easy to do.
But of course, Chez Zee offers more than just great desserts... they're dishing up lots of creative menu items. You can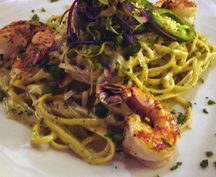 choose from Crabcakes or a Crabmeat Quesadilla to Chicken Gorgonzola Pizza and a Shrimp Bisque. There are steaks, sandwiches, burgers, salmon, salads and a generous selection of pasta dishes. One of our favorites and also an Austin favorite is the Gorgonzola Jalapeno Linguine. A very flavorful dish which combines a delicious linguine with shrimp, shallots, spinach, cream and Gorgonzola with a light touch of Jalapeno. We love the touch of spicy to this meal, and believe that you'll love it too.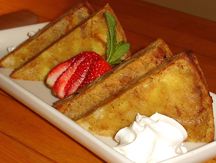 So many places offer a brunch but don't always offer the hours to really make it a brunch. At Chez Zee the weekend brunch runs from 9am to 3pm, plenty of time for those who were out late the night before and got a bit of a late start on the day. If you happen to drop in for brunch. Make sure you try their famous Creme Brulee French Toast. They soak these overnight, bake them and toast to order and served with fresh strawberry and whipped cream. All of their breakfast platters come with warm syrup, melted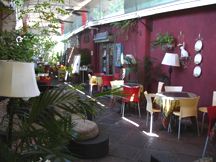 butter, eggs and potatoes or bacon, but it's perfect with just the strawberry and whipped cream.
Chez Zee also has a live pianist 3 to 4 nights per week, a full bar, a comfortable covered courtyard area and private dining areas for parties and other special events. We love the atmosphere and the food at Chez Zee and would definitely recommend them to anybody who wants to truly experience Austin dining.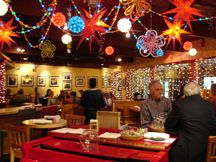 Chez Zee
5406 Balcones Dr.
Austin Tx 78731
512-454-2666
Hours:
Sun - Thurs till 10pm
Fri - Sat till midnight