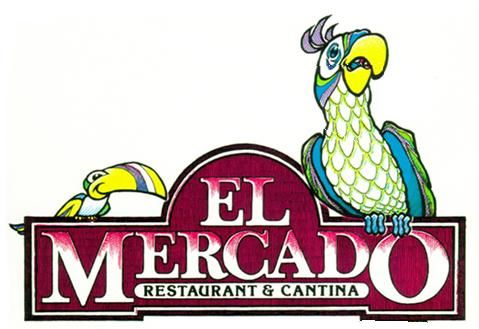 website
menu
With so many Mexican restaurants to choose from, it can be pretty hard to decide which to go to. Make sure (while you're working your way through the vast list of them), that you give El Mercado a try.
El Mercado restaurants are to be placed in the "must try" category of Tex-Mex. Their mixed grill fajitas are a favorite in Austin, and we HIGHLY recommend the Hot Latin Kisses. These jalepenos stuffed with cheese and wrapped in bacon are found on the appetizer list and will keep you coming back for more.

It's a great atmosphere with wild colors and mirror designs on the walls. And though it's a family restaurant it makes a fun place to hang out with friends and family while you have a margarita or two, and plenty of great Tex-Mex traditional plates. You won't be disappointed.
You can enjoy El Mercado's traditional Tex-Mex in three locations, where they have been serving happy and loyal customers for a number of years.
EL Mercado South
1302 South First St
Austin, Texas 78704
(512) 447-7445

HOURS
MON-THUR 10:30-10PM
FRI 10:30-11:00 PM
SAT 9:00- 11:00 PM
SUN 9:00-10:00PM
SUN 11:00-4:00PM

EL Mercado North
7414 Burnet Road
Austin, Texas 78756
(512) 454-2500

HOURS
MON-THUR 11:00-10:00 PM
FRI 11:00-11:00
SAT 9:00-11:00 PM
SUN 9:00-10:00PM

EL Mercado Uptown
1702 Lavaca St
Austin, Texas 78701
(512) 477-7689

HOURS
MON-THUR 11:00-10:00 PM
FRI 11:00-11:00 PM
SAT 11:00-11:00 PM